Our Story
Gemstones or Jewellery
Rajasthan has been famous for its royal traditional jewelry for innumerable years now and talking about Rajasthan we can never miss the heartland of gems and jewelry Jaipur established by Maharaja Jai Singh II, a great connoisseur of art himself.
The pink city is one of the largest exporters of gems and jewelry with infinite options from gold, silver, Kundan, meenakari to offer. One can find the most exquisite pieces of gems and jewelry walking down the busy lanes of the old city of Jaipur. One of such destinations to please all your silver needs is Arisha silver, silver heaven offering you an exceptional variety and skilled craftsmanship at economical prices.
OUR GLOBAL REACH
Arisha silver is not only satisfying domestic customers but also international customers. Arisha silver has a wide reach across the globe exporting a variety of gemstones and jewellery in international markets.

We have our reliable customer and supplier relations in world jewelry markets providing us with not unique precious stones and jewelry designs but also valuable feedback which has helped us to improve our products to international quality.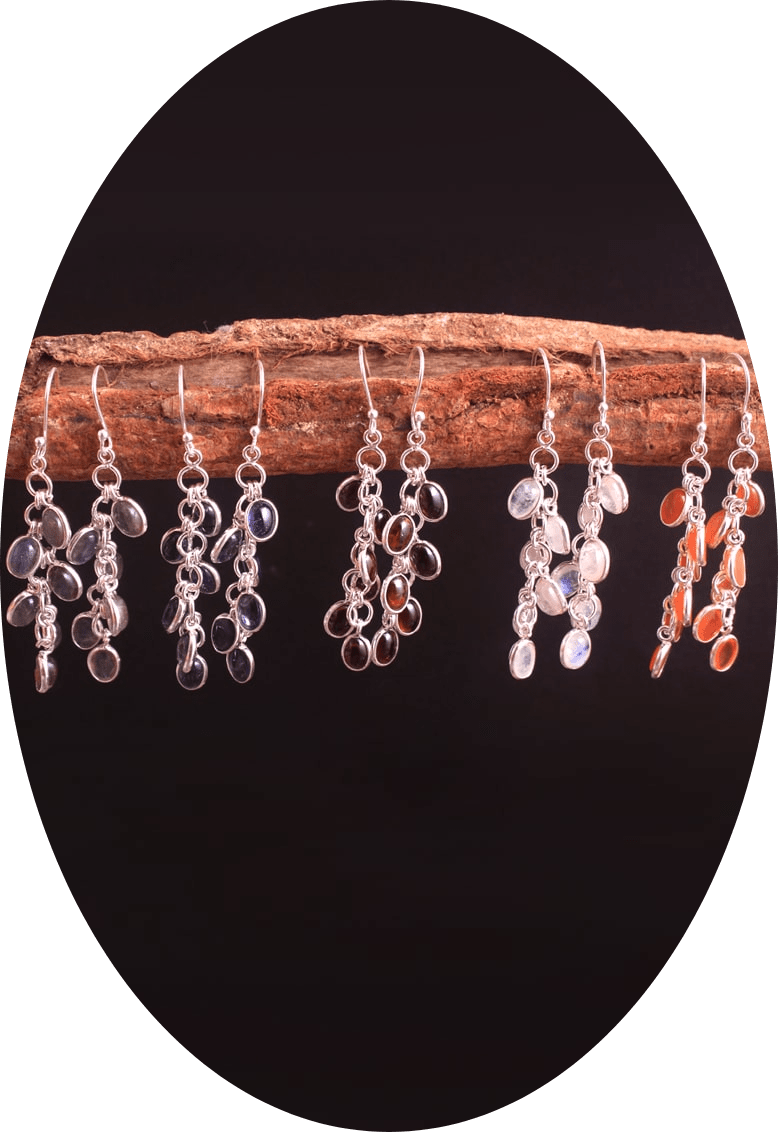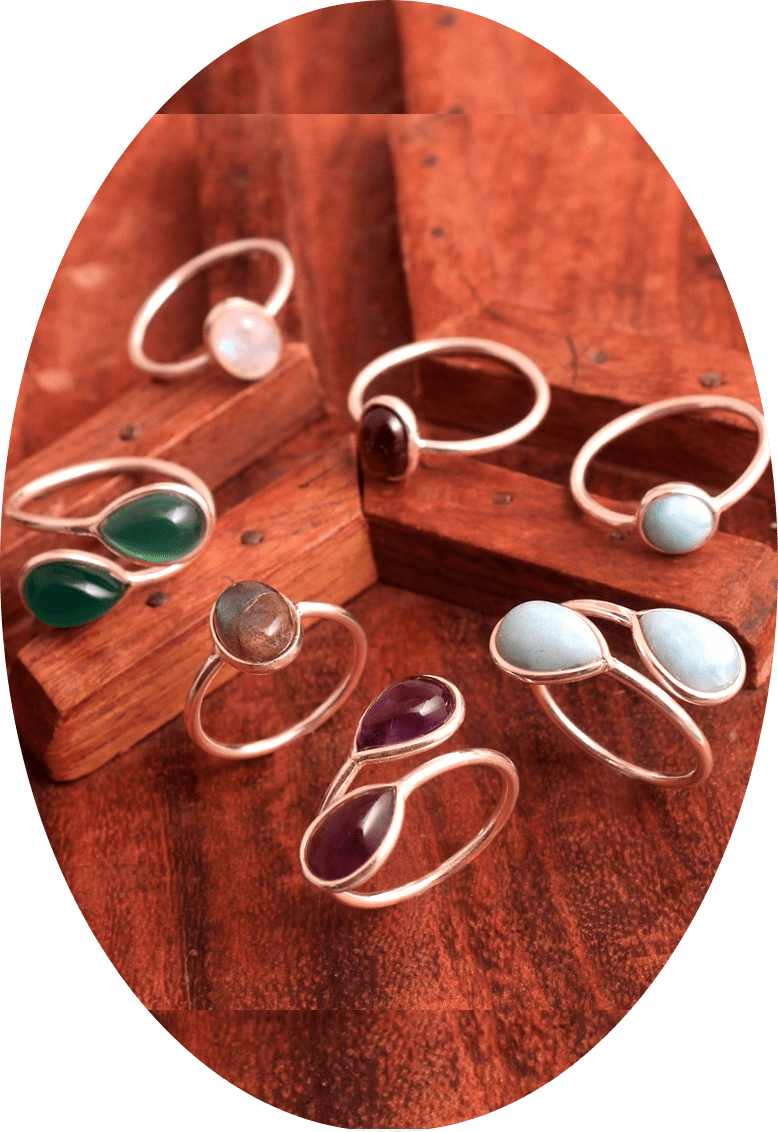 PREMIUM QUALITY PRODUCTS
At Arisha silver our priority is to offer our customers handpicked quality products from traditional antique ornaments to modern statement jewelry to rightly fit your demand for all occasions. We put our whole heart into creating the perfect piece right from procuring the pure sterling silver to the finished product and its delivery of a more personalized experience.

It is made certain that the silver remains cadmium and nickel-free also care is paid to protect it from oxidation and tarnish, so it remains lustrous for decades to come. Our emphasis has always been on the purity and authenticity that is ensured by a channel of trustworthy suppliers and distributors. Arisha silver is making the whole experience of purchasing jewelry more reliable and authentic.
HEALING GEMS - SPIRITUAL AND MEDITATIVE
An infinite range of these healing gems in life amazonite, black onyx ,blue copper turquoise, apache gold and much more. They are said to bring peace, courage and strength to the wearer. They help a person suffering from anxiety, depression and trauma heal naturally through it's positive and tranquil radiations. It makes the healing and grieving process smooth and fast .
The benefits are not limited to your mental health but also has numerous health benefits as well such as Aquamarine, a blue jewel helps in digestion, eye and dental problems. Many of these stones such as garnet is said to one protect from evil eye and bad karma.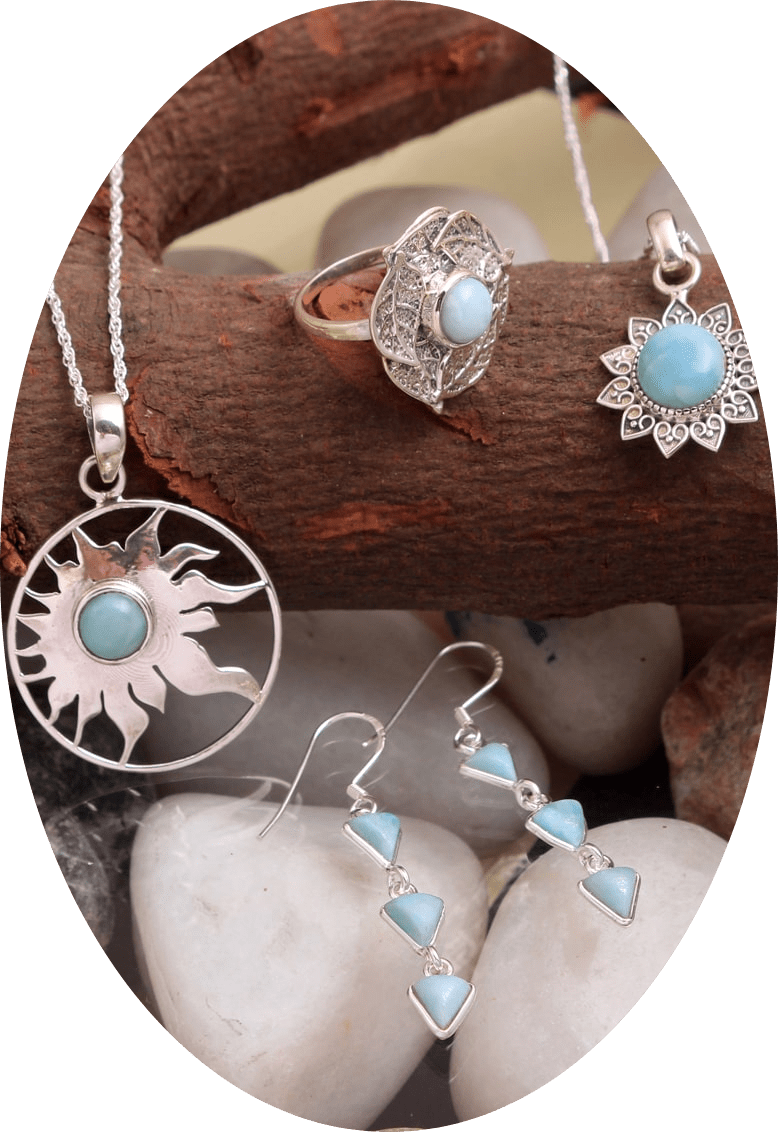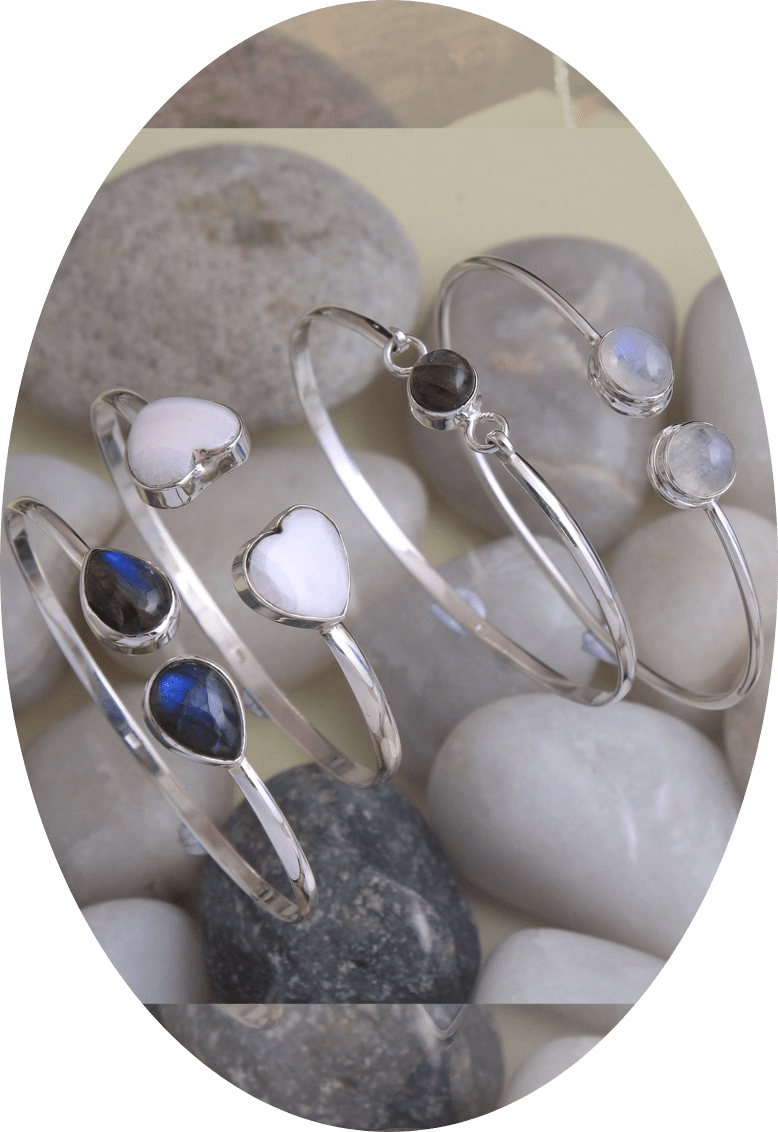 OUR BESTSELLERS
Our cat design rings, handmade dangle earrings , handmade poison box pendants, solid silver jewelry earrings speaks for itself and are rare to be found anywhere else at our premium quality and price. We have everything for your daily casual needs, formal looks, thoughtful gifts and wedding shenanigans.
FESTIVE ESSENTIALS
So Arisha silver is an all-inclusive store where you can find that royal jewelry set for your lehenga or that silver choker and earrings for your Indo western Garba night or silver bangles and juhmkis to complete your holi look or a silver rakhi/bracelet for your brother to tie a bond of purity. So basically you name it we have it all.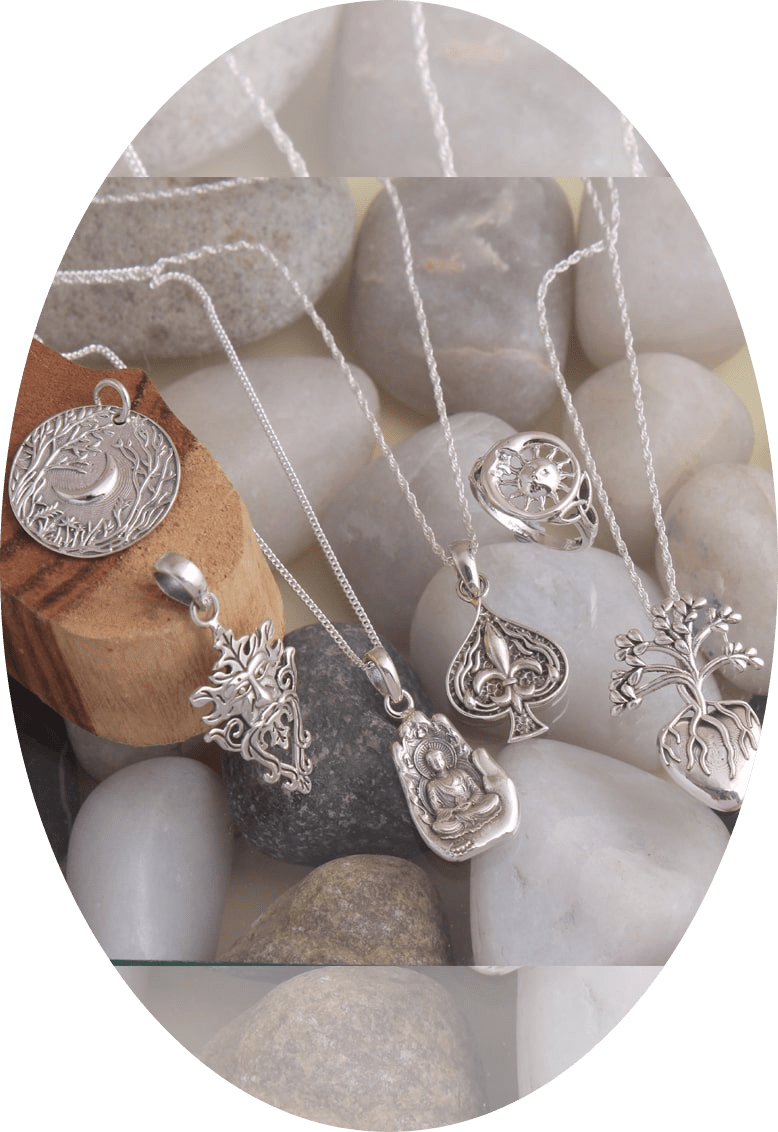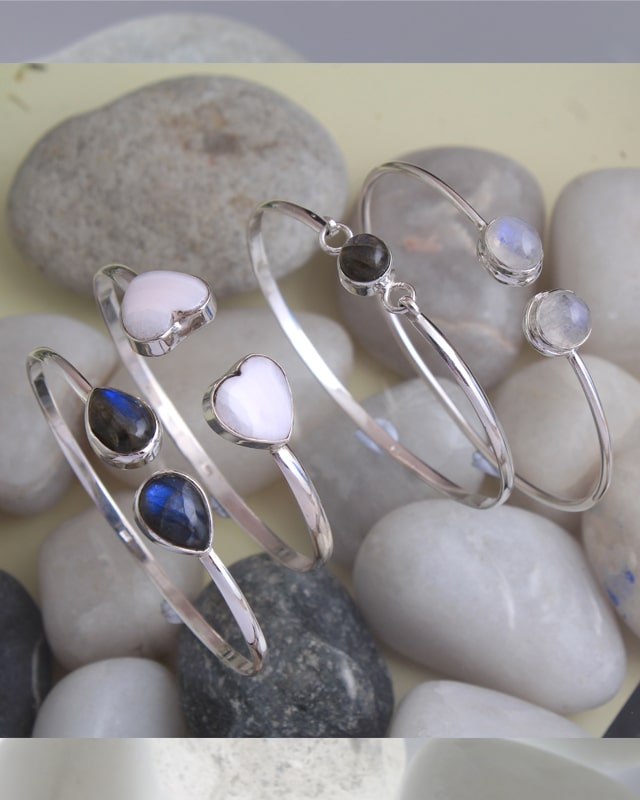 DELIGHFUL CUSTOMER EXPERIENCE
Our goal is to create a piece that is unique and has its own identity so the customers can select from a wide range of anything that reflects their personality because after all jewelry is a form of self-expression, beauty, grace and elegance.
Arisha silver is the one-stop solution for considerate and thoughtful gifts for your loved ones that will be cherished in their memories for years. we believe that people should feel confident in all of their personas. We don't have to be what others expect us to be - we're free to choose how we want to see ourselves and how we want to express that to the world. We all have multiple sides to ourselves - we are fun, full of life, down to earth, spiritual, alluring, down to business, adventuresome and more. Each individual has his or her unique passions, experiences and stories to tell.
OUR INVALUABLE JEWEL - YOUR FEEDBACK
We make sure that our customers are served across the globe in the best way possible that would make us content and we always try to learn and grown with you. Our customer handling team is working tirelessly to redress all our customer complaints and fulfill all needs timely. We always appreciate recommendations and ideas from our customers and try to incorporate them in our designs. Feedbacks are the most precious and invaluable jewelry we have.